Welcome to
fleeture© telematics ensuring efficiency
Track and coordinate your fleet with the telematics solution from fleeture©. Whether from the backoffice with the fleeture© Portal or on the move from any computer via the fleeture© WebPortal. You can also have current warnings sent to your mobile phone using the fleeture© mobileAssistant. We will find the most efficient solution for you thanks to the flexible use of hardware combined with our software.
Products
Get to know our telematics products for trailers and trucks, the backoffice and mobile application as an app. fleeture© will allow you to stay completely up to speed with your fleet.
Telematics Solutions
Backoffice Systems
Mobile Applications
Function areas
Find out about the core functions of the fleeture© telematics solution.
Geo-fencing
CAN Bus, FMS and Brake System
Cargo Security & Sensor Technology
Route Tracking & Schedule Monitoring
Maps & Position Finding
Remote Download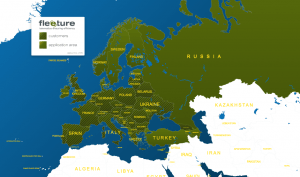 Ensuring the efficiency of your fleet is the guiding principle of our company, hence our motto "ensuring efficiency".
Our team has many years' experience in consultancy and software development in the area of logistics and transport.
In addition to using the most modern technologies in our products and ensuring satisfied employees, the customer is paramount for us. We understand the relationship with our customers to be a long-term partnership with the objective of achieving shared success.
This partnership is characterized by honesty, respect and integrity.