fleeture© Tracking & Tracing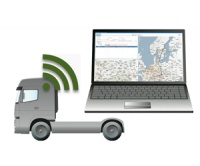 fleeture© Tracking & Tracing is a complete package for anyone wanting to track vehicle fleets. As well as the Internet portal, you will find everything you need under one roof. We have developed this product especially for companies that do not have their own data center.
Customers from 26 countries are now using fleeture© Tracking & Tracing. The devices transmit from 47 countries where they are used by our customers.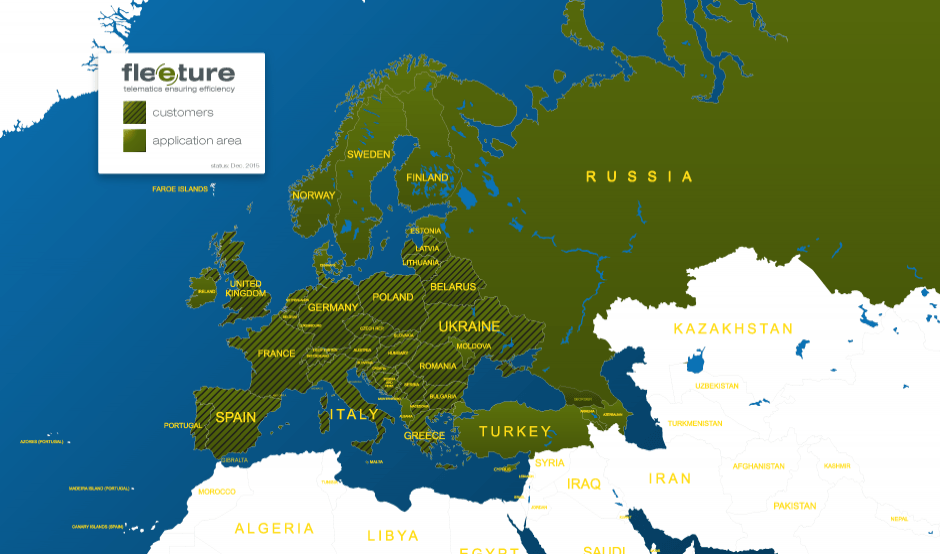 Functions
fleeture© Tracking & Tracing offers you some of the functions of the fleeture© Portal in the form of a fleeture© WebPortal. Combined with our powerful and cost-effective hardware, this is the all-inclusive package for tracking your fleet. You will find everything you need for Track & Trace here, such as hardware, portal and data card.
Advantages
Independently of location, you can continuously provide your customers with information and can intervene with greater flexibility should problems arise on routes.
Languages
The fleeture© WebPortal is currently available in the following languages:
Bulgarian, German, English, Italian, Croatian, Latvian, Polish, Portuguese, Romanian, Russian, Slovak, Spanish, Czech, Turkish, Hungarian
The package
fleeture© Tracking & Tracing includes the following services:
• Telematics box
• Combined GPS-GSM antenna
• Connection cable for power / ignition
• Cigarette lighter charger cable (optional)
• SIM card incl. data volumes (Europe)
• Data center operation (hosting)
• Support
Features
You can use the following features in the fleeture© WebPortal:
Asset History
Asset History provides an overview of all vehicle movements and the associated times. It essentially documents all operations.
The route profile is illustrated on an interactive map. All data obtained from telematics is recorded and displayed. This gives you a historical perspective of position data and the associated times. Furthermore, all alarms are illustrated for a period defined by you, including position and time stamp. Asset History offers you integrated reporting with the option of exporting the data to all popular formats (e.g. XML, HTML, XLS).
Transit time control
This overview depicts all ongoing transport activities. Current location data is available to you at all times so that you can quickly calculate remaining route times. You can of course see the entire fleet on an overview map as well as the historical route profile for each vehicle.