fleeture© Remote Download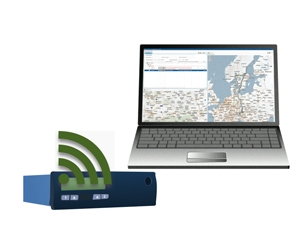 Tachograph data showing driving hours can be downloaded wirelessly from the vehicle from the backoffice, regardless of where the truck is currently located. This means there are no extra trips to the depot to read the driver card or mass storage device.
Functions
Our remote download solution offers you maximum flexibility for automatically downloading all the relevant data from the digital tachograph. We offer our RDL solution as a complete package in order to comply with legal provisions for archiving tachograph data and at the same time allow decisions be made independently regarding when to download particular data from the vehicle. You decide based on the configuration when which data will be transferred from the vehicle to your central office or you can adjust the system to allow the download to be triggered independently by the driver at the press of a button.
Prerequisites
You require a tachograph in the vehicle that supports remote downloads in order to use this feature. The remote interface on the tachograph must be activated in advance in the workshop and the driver cards have to be registered for the remote download. Then you're ready to go!
The package
You receive the required hardware for the vehicle including a SIM card with a flat rate for Europe, a card reader for the company card in your central office and the required software. Best of all: You also receive a fully featured fleeture© Tracking & Tracing solution at the same time.
Advantages
Reading of driver data cards
Reading of mass storage data
Compliance with legal requirements
Time savings
Fuel savings
Encrypted data transfer
No company card in the vehicle